Throughout the history of Indonesian football, Persija is one of the most decorated club in the country. They're the club of the nation's capital, and yes, they do have had their times of success back in the day. On the Indonesian League era, they won the 2001 edition and for a couple of times they came close to add more silverware in their trophy case. Along came the Indonesian Super League (ISL) era, their success story has been put on a break. On the first 4 editions, the Kemayoran Tigers had never been on the top-two, and it's getting worse on the current season (2013).
www.bolanews.com
Halfway through the 2013 season, Persija is still struggling at the bottom of the table with only 12 points collected from 17 matches. Compared with the previous seasons, it's obviously a signal that they're having a serious problem. In my opinion, it's not merely caused by the lack of character and mentality when they play the game on the pitch.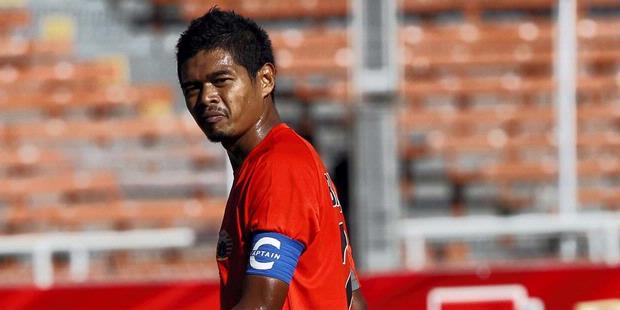 bola.kompas.com
Before the season began, there were several players refused to continue their stay in the club. They were questioning about their payments in which the club's management has failed to fulfill. Some of them are key players like Ismed Sofyan and the iconic Bambang Pamungkas. They managed to convince Ismed to stay, though, but the same spell did not work on Bambang and other promising young players like Hasim Kipuw and Ramdhani Lestaluhu.
Players' payroll is one of the major problem in Indonesian football. When the All Indonesian Football Union (PSSI) decided to "go-pro" with ISL, the participating clubs seemed unprepared, especially in terms of financial independence. Some clubs survived the initial test, though, but unfortunately not for Persija.
Regarding this matter, first question surfaces: what's wrong with Persija?
As I stated before, Jakarta is the capital of the Republic of Indonesia. It is the central of governmental, business and industrial activities of the country. There are so many local and multinational corporations reside in Jakarta. But it seems that Persija's management failed to take advantage from the fact. Compared to their archrival Persib, Persija has more space on their jersey, which means they have less sponsors than their nemesis. But that's only one thing.
For a couple of times, Persija had to play their home game outside Jakarta. Some of the ridiculous reasons are because of governmental or political activities coincide with the matchday, or the matchday itself coincides with other occasion that takes place in their home base, the sacred Gelora Bung Karno Stadium. Recently they had to play 2 home matches away in Central Java just because the stadium was booked for a South Korean boy band concert *true story. Instead of playing in their traditional home base at Lebak Bulus stadium, they preffered to wander hundred of kilometers away, which obviously means more expenses on transportation and logistics, and less revenue from ticketing. Even worse, when they have the chance to play in their home stadium, the local authorities put a restriction to the fans to come to the stadium!
Then how the hell can they get income?? How are they going to pay their players and staff with so little sponsor, no revenue from matchday ticketing and without any subsidized funding from local government??
timnasgaruda.com
For me, it's all about management. A club can survive and continue their existence if it's built under a strong and professional management. See the likes of Persib, Persipura, Sriwijaya, Persisam, and Arema. Their management know how to maximize their fans' fanaticism and convert it into additional number on their 'income' column. I'm sure Persija's management can do the same. As long as they can see the advantages right in front of their nose, and put more effort to pursue them.
tribunnews.com
From what I've been learning, as a Persija fan (not a registered JakMania, though), is that Persija's management seems to pay less attention to their fans. I can see that JakMania is a loyal and fanatic group of supporters. It seems like there's no good communication pipeline established between the management and the fans, which causes difficulties to the fans to contribute more.
Pramuaji "Ajay"